Everyone should do his or her part to protect the environment and find ways to keep batteries from adding to the growing landfills. From AA household batteries to starter car batteries, there are recycling solutions and ways to reduce the need for batteries. If you love the Earth, you need to learn more about the recycling process for batteries.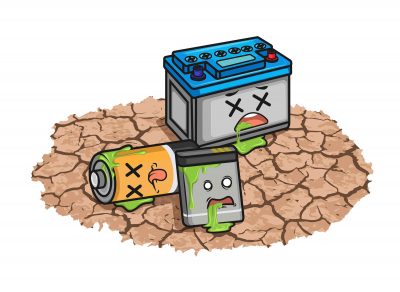 Why Are Batteries bad for the Environment?
Batteries often contain a variety of harmful heavy metals and chemicals. When these metals and chemicals end up in the landfill, they increase the risk of water pollution and soil contamination. The toxic nickel, mercury, and cadmium found in some types of batteries are also extremely dangerous to humans, the environment and wildlife.
How Can You Reduce Your Need for Batteries?
Proper storage can help single-use batteries maintain their fully charged state, maximizing the battery life of standard AA, AAA, and 9-volt batteries. By preventing a discharge during storage, the battery lasts longer and requires replacement less often.
The recommended storage temperature is 59 degrees Fahrenheit. However, colder temperatures slow the chemical reaction that causes batteries to lose their charge. To reduce the loss of charge, store batteries in the refrigerator.
You should also remove batteries from electronics and remotes that are not frequently used. Keeping these batteries in the devices at room temperature slowly lowers the charge levels and may cause corrosion.
Another solution for reducing battery usage is to find alternatives to battery-powered devices and appliances. Replace a battery-powered flashlight with a hand-cranked flashlight or replace battery-powered power tools with corded versions.
What Is the Best Way to Reuse Batteries?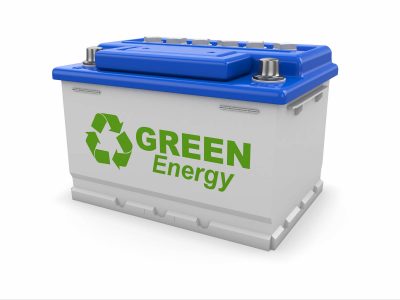 Most rechargeable batteries can be reused many times. This includes the rechargeable batteries commonly found in smartphones and laptops along with lead-acid batteries used in vehicles and heavy equipment. However, these products all eventually lose the ability to hold a charge.
Maintenance and proper use may extend the lifespan of the battery and allow more uses before recycling. Along with storing your batteries in a cool location, you may need to partially discharge the battery.
Fully charged lithium-ion rechargeable batteries lose part of their charge capacity when they remain unused. If you do not frequently use the battery, store it with no more than 40% charge remaining. Nickel-based batteries can be stored at any charge level.
Lead acid batteries are often discarded prematurely and using proper maintenance may allow more uses. Avoid fully discharging a lead-acid car battery by remembering to turn off the interior lights and not leaving your car running while you let it warm up.
Deep-cycle lead-acid batteries can last much longer by refilling each power cell with distilled water. However, the average user may be unwilling to perform this extra maintenance step, especially if it requires drilling through the top of each cell.
Can You Recycle Old Batteries?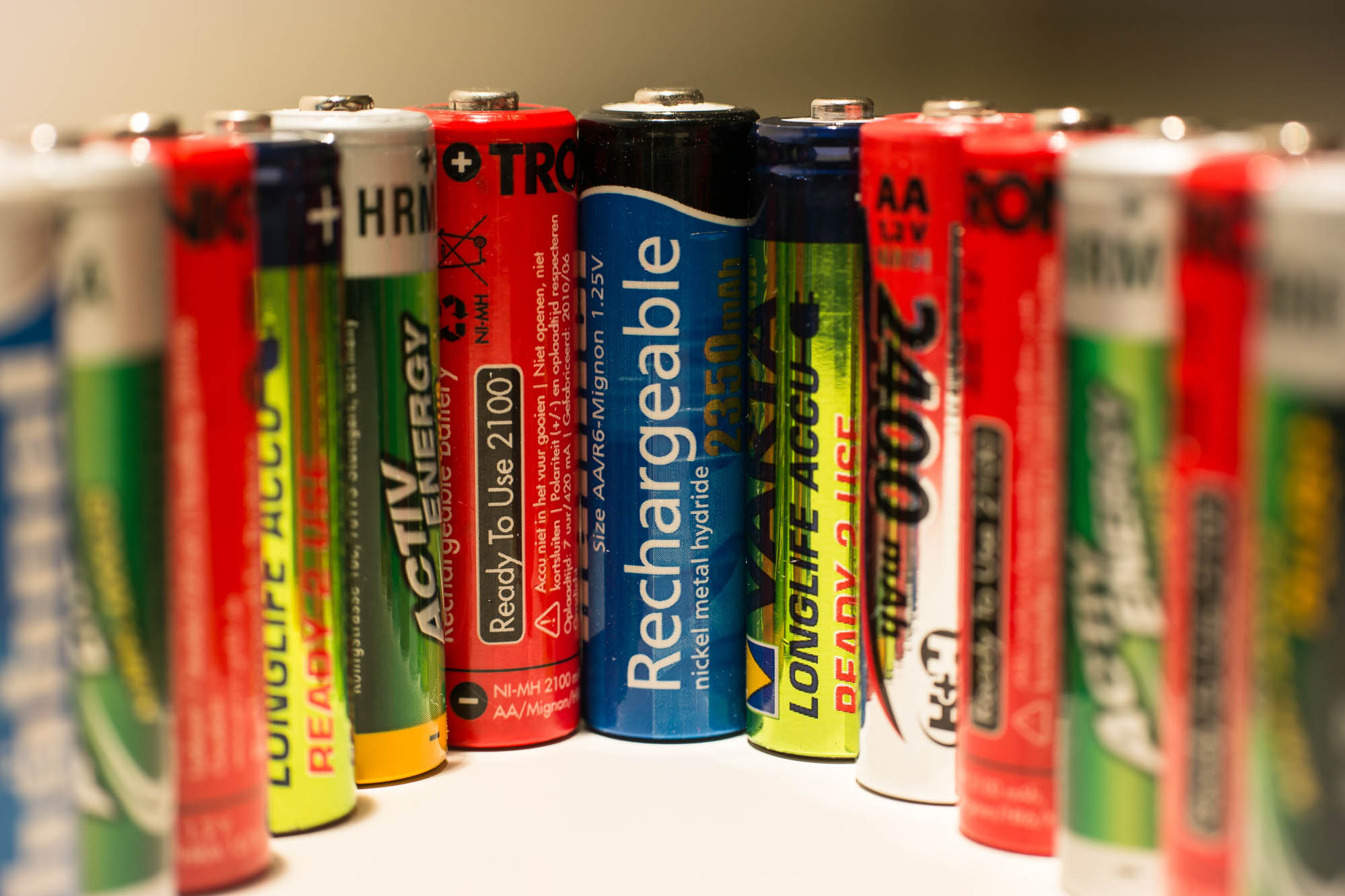 You cannot reuse single-use batteries and rechargeable batteries inevitably lose their charge capacity. At some point, every battery becomes unusable.
The recycling process depends on the type of battery you need to dispose of. Knowing the category and type of battery allows you to choose the proper recycling method. Batteries typically belong to one of the following categories:
Single-use batteries (AA, AAA, 9-volt, etc.)

Button cell batteries (batteries for hearing aids and watches)

Rechargeable batteries (batteries for cell phones, laptops, and power tools)

Lead-acid batteries (batteries for cars, boats, and large machinery)
What Should You Do Next to Start Recycling Batteries?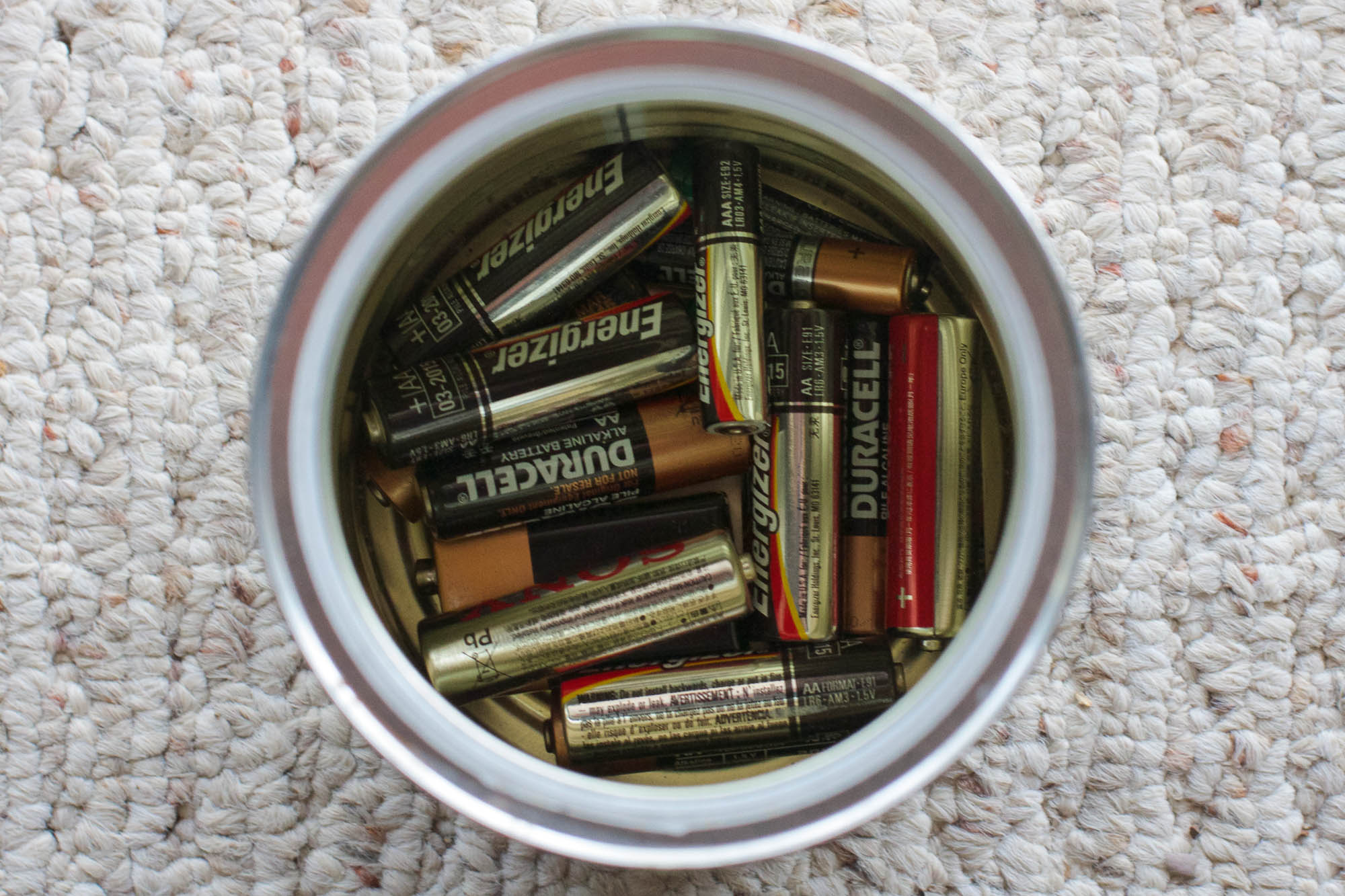 If you want to do your part to keep batteries out of the landfills, you should first try to reduce your need for batteries. Remember to look for corded power tools and crank-powered devices whenever possible. Batteries should also be stored in cool locations to avoid discharge.
Switching from standard single-use batteries to rechargeable AA or AAA batteries allows you to reuse batteries for most household electronics. Following the maintenance recommendations for lead-acid batteries prolongs their life and provides more reuses.
After reducing and reusing your batteries, you will eventually need to dispose of them. Start by looking for local recycling programs through your current trash collection business. For lead-acid batteries and rechargeable batteries, ask the retailer where you purchased the battery if they have recycling options. If you cannot find a recycling solution for your batteries, look for a suitable mail-in program.
Most batteries contain toxic chemicals and heavy metals that harm the environment. You can avoid adding to the harm by reducing, reusing, and recycling your batteries.
Who knew domestic, organic waste could be turned into [...]