Lenzing is a cellulose wood and fiber manufacturer for the textile and non-woven industry. Their mission is to make sustainable fibers that keep a balance with "people, planet, and profit." 1The company cooperates with renowned fashion brands on the production of textiles. Together with their partners, they can turn cellulose wood fiber or recycled cotton into a luxuriously soft blouse on a boutique rack or a smart sports outfit with perfect thermal regulation. The company strategy believes in profitability for all partners and customers along the value chain.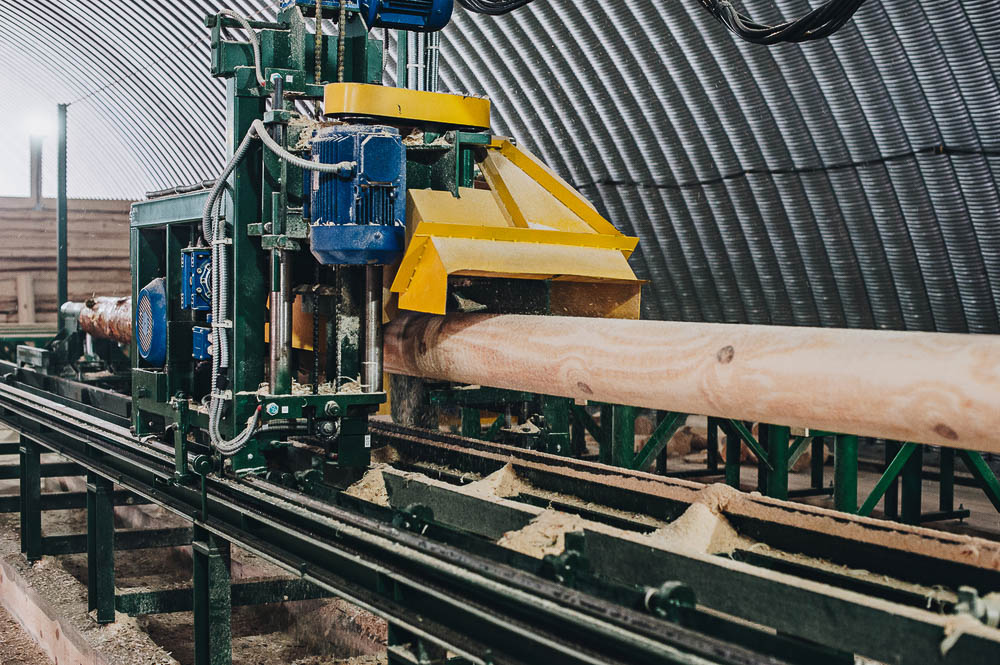 History of the company
Lenzing's history starts in 1892 when the town became an important site for pulp and paper production. In that year, Austrian paper industrialist Emil Hamburger founded a paper mill there to make handmade paper from waste textiles. Next, the factory was acquired by several paper industrialists until it became the most advanced pulp and paper production site in Europe. With the growing awareness about the environmental damage of pulp, paper and cellulose industry starting in the 1970s, Lenzing became a biorefinery and began to produce materials with closed chemical cycles. 2Since 1990, Lenzing began to develop the revolutionary Tencel fiber, which is a lyocell fiber that is considered a sustainable breakthrough in the industry.
Lenzing company metrics
In 2017, Lenzing Group employed 6,315 people, with revenues in excess of EUR 2,25 million. Their three major process technologies are viscose (rayon), model staple fiber, and lyocell staple fiber processes. The Refibra recycling technology and new Tencel ecological filament technology underlines the goal of the company to become a leader in wood-based fiber production. The Lenzing Group is one of the global industry giants that publishes an annual sustainability report, in which they analyze key performance indicators including materiality, chemical use, production processes, and employee value creation, among others. 3
The company uses innovation and research to meet a growing demand for sustainable products from consumers. Their goal is to improve people's quality of life, have a positive impact on the environment and safeguard business success. The Lenzing Group strives for their products and solutions to make a difference, from forest protection to eco-conscious fashion— from the source to the consumer.
International reach
Growing from a small milling town, Lenzing expanded its international operations, from 1984 onwards when it became a publicly listed company on the Vienna Stock Exchange. In the past thirty years, they have acquired production plants and patents from partners across the globe, including Indonesia, Italy United States, Brazil, Czech Republic, Thailand, and China. One of the most important production plants at present are the Lyocell fiber plants in the United States and Thailand.
The Lenzing group of companies produces several fiber products for the textile industry. The fibers perform exceptionally well due to high-quality standards and cleanliness during the manufacturing process.
4
Lenzing Ecovero(™) derives from certified renewable sources using a production process that generates up to 50% lower emissions and water impact as compared to generic Viscose. The Refibra(™) recycling technology is a closed loop manufacturing process that recycles cotton clothing scraps to create new fibers on a commercial scale.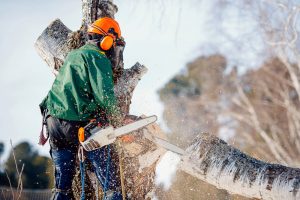 In 2017, after years of research and development, Lenzing launched its first filament yarn, Tencel(™). The Tencel(™) fiber originates from sustainable wood sources, which are natural forests and sustainably managed plantations. The company takes care to harvest the wood and pulp used to make this fiber only from certified and controlled sources. The raw material is mainly beech wood sourced from sustainable forests in Austria and neighboring countries.
There are several advantages to Tencel(™) fiber, including thermal regulation, anti-bacterial properties, enhanced breathability, gentleness on the skin and strength. The Lyocell fiber is very efficient at absorbing moisture, thereby supporting the body's natural thermal regulating mechanism. The absorption of moisture also prevents the growth of bacteria on the fiber surface and increases the hygienic quality of the fabric.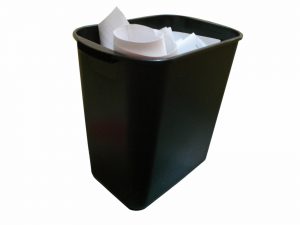 The biggest selling point of the company's products, including Tencel(™), is the sustainable production process, which is a closed loop production that ensures low ecological impact. For example, the solvent spinning process recycles water and reuses the solvent at a recovery rate of more than 99%. This means that consumers are not having an adverse impact on the environment. The company's numerous products are made with environmentally sound processes because the company strives to safeguard natural resources for future generations through the use of renewable energy and the recovery of process chemicals.
The first noteworthy innovation of the company is its commitment to sustainability in its production processes, which is well documented in its annual sustainability report. The mission of the company is "naturally positive," inspired by the sustainable approaches of the Sustainable Development Goals (SDG) of the United Nations.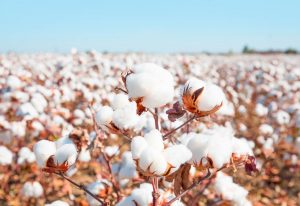 Their commitment to short-term sustainability goals is currently being measured by five targets, including 1) Improving the group's sulfur emissions by 50% by the year 2020, 2) Improving wastewater emission by 20% by 2022, 3) Implementing conservation solutions through an afforestation project in 2018, 4) Assessing the sustainability of 80% of the group's biggest suppliers, and 5) Improving transparency by implementing the High Facility Environmental Model at all sites by 2019. Few companies of this size take on such ambitious goals with regards to sustainability.
A second innovation is in the products themselves. In a comparison of the environmental impacts of their products, Tencel(™) had a score of 10 Hgg MSI points for every kilogram of fiber, versus 60 Hgg MSI points for conventional cotton cultivation. Most of the higher score for cotton came from water scarcity in cotton growing areas and the unsustainability of farming practices. Tencel(™) also scored twice as well as compared to Viscose generic material, which attracted a score of 24 Hgg MSI points per kilogram of fiber.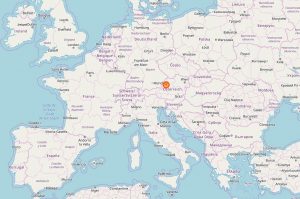 Lenzing achieves these scores despite pulp and fiber production being an energy-intensive industry. It proves that even heavy industry can commit to energy efficiency and reduce CO2 emissions to improve environmental impact. The main innovation of the company is to develop circular flow models that enable economic growth without increasing the consumption of natural resources. From forest to pulp making, fiber making, fabric production, garment making, final product to compostable fibers, the company is looking at the impact of the entire circular economy of fashion. Essentially, the company is showing us that a sustainable model is possible for a company listed on the stock exchange. It is placing environmental sustainability as a real and measurable asset of the company.
Cooperations
Lenzing Group believes that its suppliers form an important part of the circular economy of textile production. Therefore the group only cooperates with partners who take responsibility for their employees, use environmentally friendly production processes and develop their business in a sustainable manner. 6 The company does not base its selection of suppliers on economics alone but also looks at environmental, social and governance standards (ESG). Suppliers that work with Lending must sign a global Supplier Code of Conduct, which outlines exceptions for health and safety, human rights, environmental protection, ethics, and management practices.7
In addition to supply chain management, the company has very a specific requirements for wood and pulp procurement. In this area, Lenzing relies on the Forest Stewardship Council (FSC) and the Programme for the Endorsement of Forest Certification Schemes (PEFC). The company believes that Lenzing fibers are part of a closed natural material cycle, from photosynthesis to cellulose. Therefore, it that its raw materials do not originate from illegal sources; for example, from endangered forests or plantations that have converted natural forest. The company rejects wood from endangered forest areas, such as Canadian or Russian Boreal forests, rainforests, the Amazon or West Africa.8
How to support the company
It is the duty everybody to make the world more beautiful and easy to live for the next generation. To produce paper, near about 900 million trees are being harvested every year and it is impossible to believe that it will take 30 long years to grow up again. Day after day the rare species and habitats are disappearing from the face of the earth. This is the reason the Lenzing Group and other similar companies need help from the consumers.
Consumers, i.e. the mass of the world, must think twice before buying anything that whether it is eco-friendly or not. From the company's point of view, every company wants a short investment and in return of that, long term profit. Lenzing and other similar companies are running on a particular business model that gives short term profit and long term sustainability. All you have to do is to make a proper research about what you are going to buy.
Full Disclosure: There is no commercial connection between EarthSquad and these environment friendly companies. It is all about information sharing that these companies are doing so well for the environment. Companies like Lenzing usually work based on one line 'people, planet and profit'.
For people, Lenzing group works with 6315 people.
For Planet, the company manufactures wood and fibre from pulp trees or cellulose.
And for profit, Lenzing has generated the revenue of EUR 2.25 Million in last year.
Companies like Lenzing are trying their best to manufacture products eco friendly to save the planet and us.